$

25.00
Everybody Eats Tee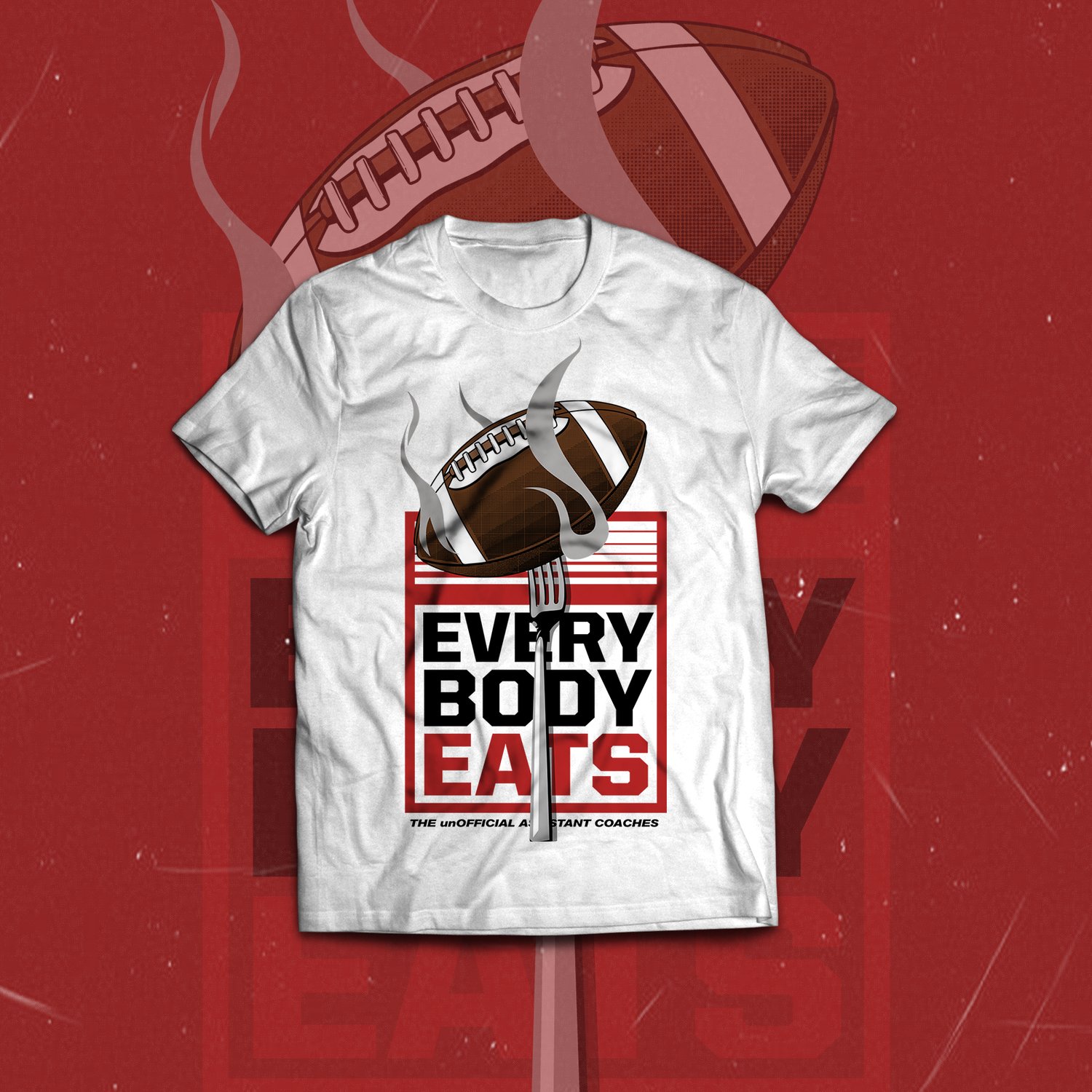 Get your Every Body Eats Tee, the Hottest phrase in sports right now, via Coach P, aka John Doe, aka Coach Uce, Honorary Uso. Like many of Coach's quotable lines, this can be used not only in sports, but in EVERYDAY LIFE. Support the unOFFICIAL Assistants, and get yours NOW!
Don't forget friends and family! Make sure Everybody Eats!! Order a loved one, or good friend, a shirt or two also!!
Shirts are printed by order. Please allow up to 3 days to print, and a additional 2 to 3 days to deliver (U.S.). Shipping is available worldwide. Delivery times may vary on over seas shipments, tracking is available on all orders. Thanks for your support in advance, from the "unOFFICIAL Assistant Coaches."